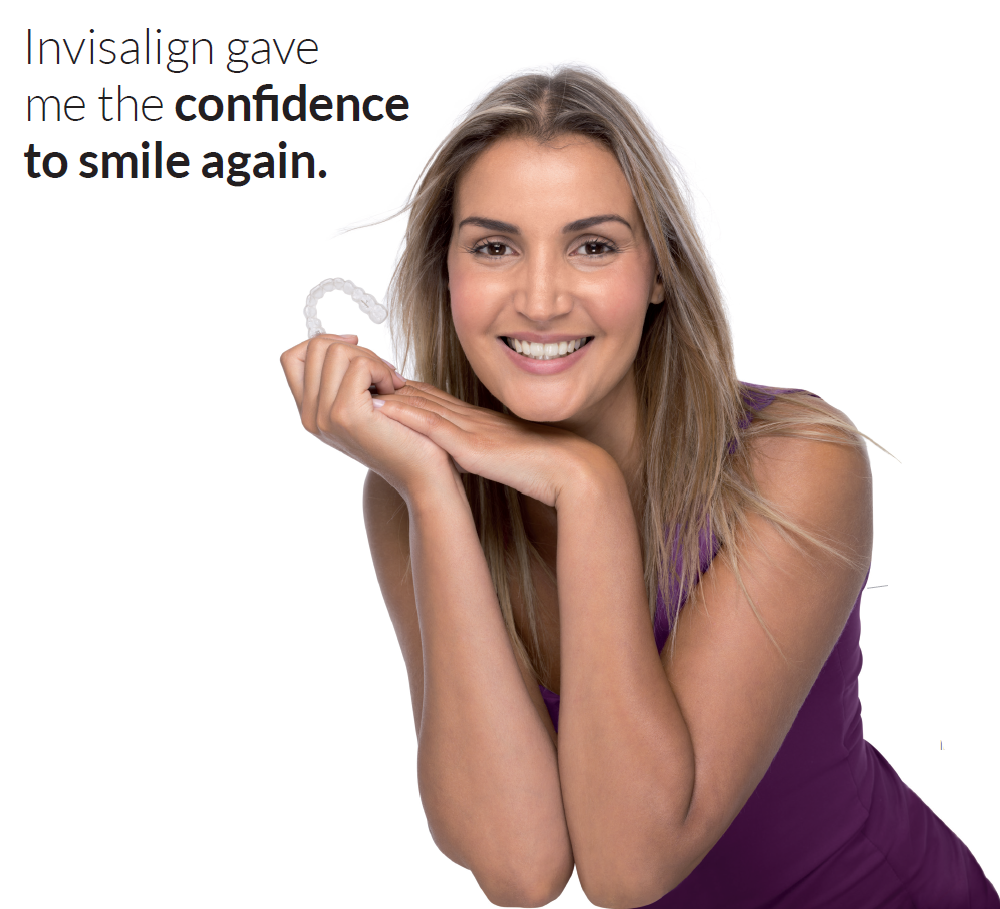 The clear alternative to braces
The Village Dentists are pleased to announce that we can now offer our patients the Invisalign teeth straightening treatment.
We can also welcome dentist Nikki Peverley to our practice, and she will be the provider of the Invisalign system.
Nikki will be working with us from January 2016 and will be offering free Invisalign consultations at our practice. During the consultation Nikki will be able to address your concerns and desires regarding your teeth, she will discuss treatment options suitable for you and she will be able to show you before and after photos and patient testimonials.
Why not discover the Invisalign difference today and book a free consultation and start your new Smile story with the Village Dentists.
Free consultations
Invisalign is a removable tooth alignment brace which is used to straighten your front teeth in a quick and comfortable way. The system is currently the most affordable tooth alignment system available in the UK.
The braces are clear so only you need to know that you are wearing them. They provide comfort and hygiene far superior to traditional metal braces and the results are simply astounding.
Our cosmetic dentist, Nicky, will take impressions of your teeth and work with Invisalign's expert to give your custom-made program teeth straightening. You will even be able to see what your teeth could look like before you decide to go ahead.
We are offering free Invisalign consultations so, if you're interested in finding out more about Invisalign braces, please contact the surgery to book an appointment with Nicky on 01670 715133.
The treatment that's given over 3 million patients worldwide a reason to smile.